York University's Centre for Bee Ecology, Evolution and Conservation, and the Packer Lab are hosting a monthly research series titled "Bee Biogeography and Systematics Talks".
Kathleen Dogantzis, PhD Researcher in the Zayed Lab, will be diving into her research and interpreting the results on May 25, 2022 @ 11am EST. To find out more about the series and to register for upcoming events, please go to www.yorku.ca/bees/packer/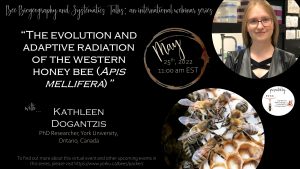 In addition to her research, Kathleen has also teamed up with Will Cuthbert, an art designer for a submission to the 2022 Winter Stations competition – And they won! Their installation is getting lots of attention, check out one article in Toronto Life. Congratulations Katie!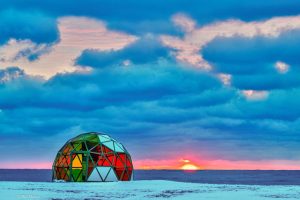 By